Story

Kids need more than a game to be engaged or they would quickly get bored and forget the purpose of the activity. To solve this as we presented them with a story and a challenge which made them feel invested and their time purposeful. We discovered that kids have a taste for the dramatic and love being the hero so we designed an experience that puts them at the center of a real scenario and must use their own resourcesfulness to get curiousity and their friends out of harms way.

Since kids are exposed a to a lot of content and have a sophisticated media taste, the bar is quite high to get them excited about anything educational, to solve this we partenered with Whiskytree, the VFX company responsible for many of the films that we all love (Star Wars!) to bring my paintings to life and build a story that the kids could engage with. For good measure we also got a Hollywood orchestra to score the final soundtrack.

Final stills designed for 60ft wrap around screens.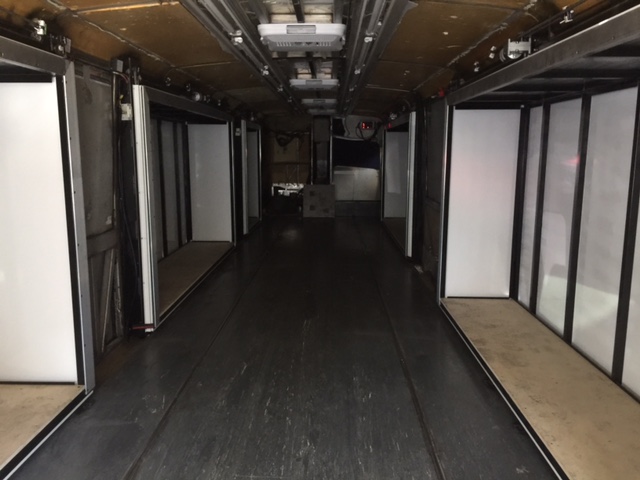 Process Shot: Interior of the bus prior to hardware installation and build.
Process Shot: Ideo, West Coast Customs & Verizon prior to installation.