Verizon | Explorer Lab

IDEO - Experience Design | Game Design | Visual Design | Interaction Design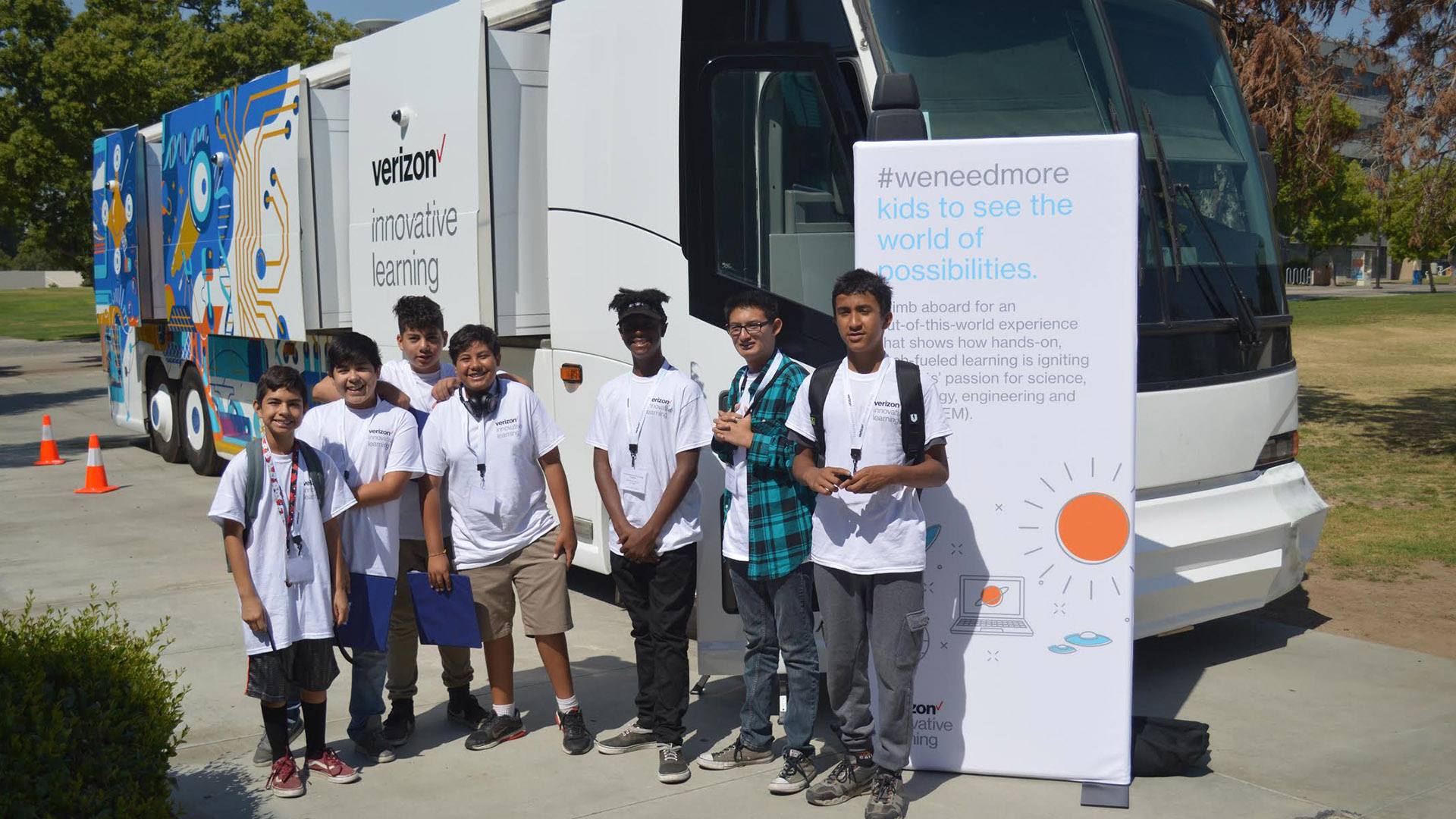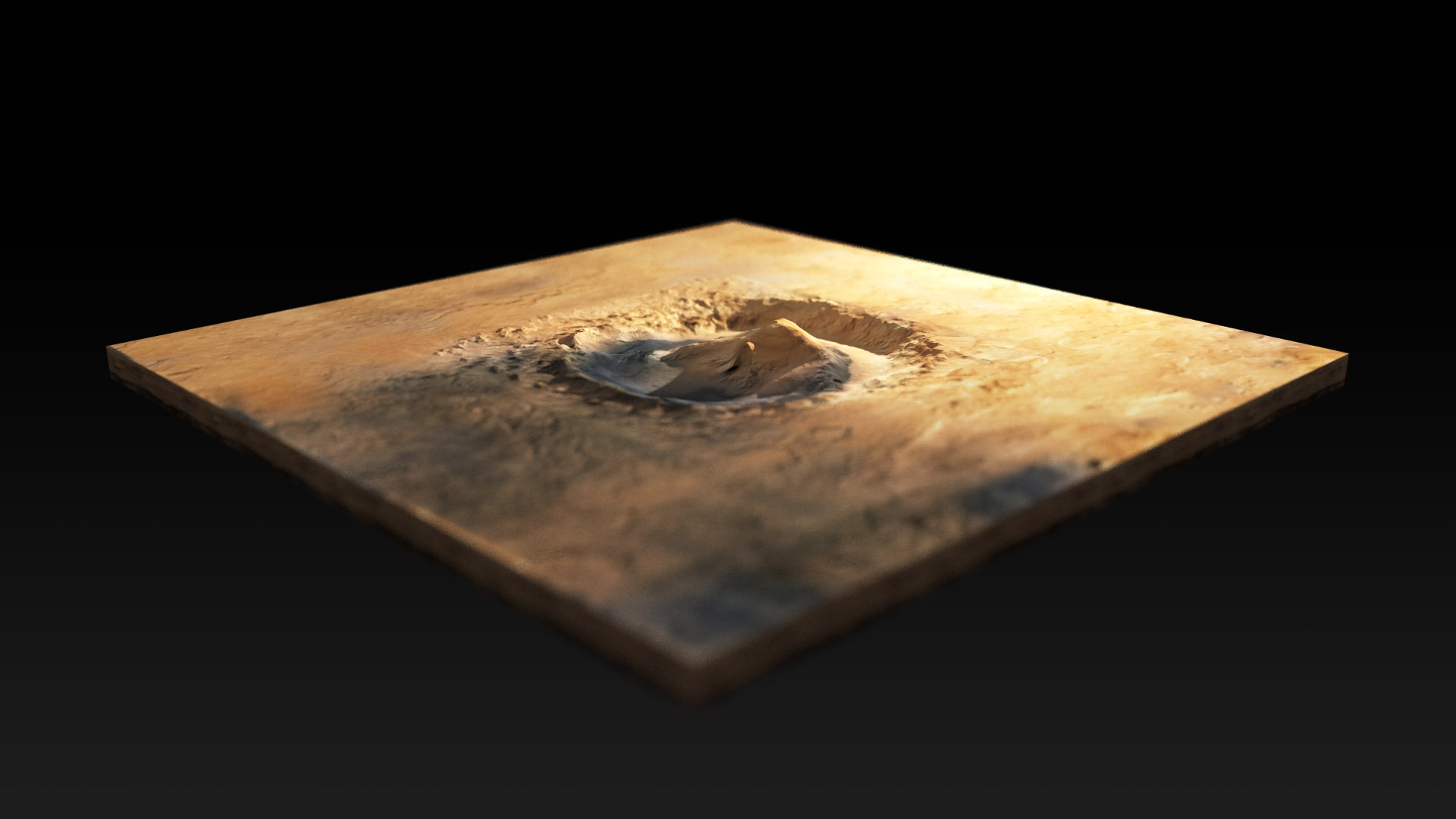 How might we help under-served students get excited about STEM education?

You can't change how science is taught, but we can inspire kids to seek knowledge. With this in mind, Verizon partnered with IDEO to build an immersive mobility lab to help teach underprivileged kids the fundamentals of STEAM. We learned that kids were bored by science in the classroom, but loved it in games. From this insight, we built an immersive educational experience to help them get inspired by science through play.


This interactive bus brings a classroom to Mars where they engineer rovers to traverse Mars' dangerous landscape and find the missing Curiosity rover.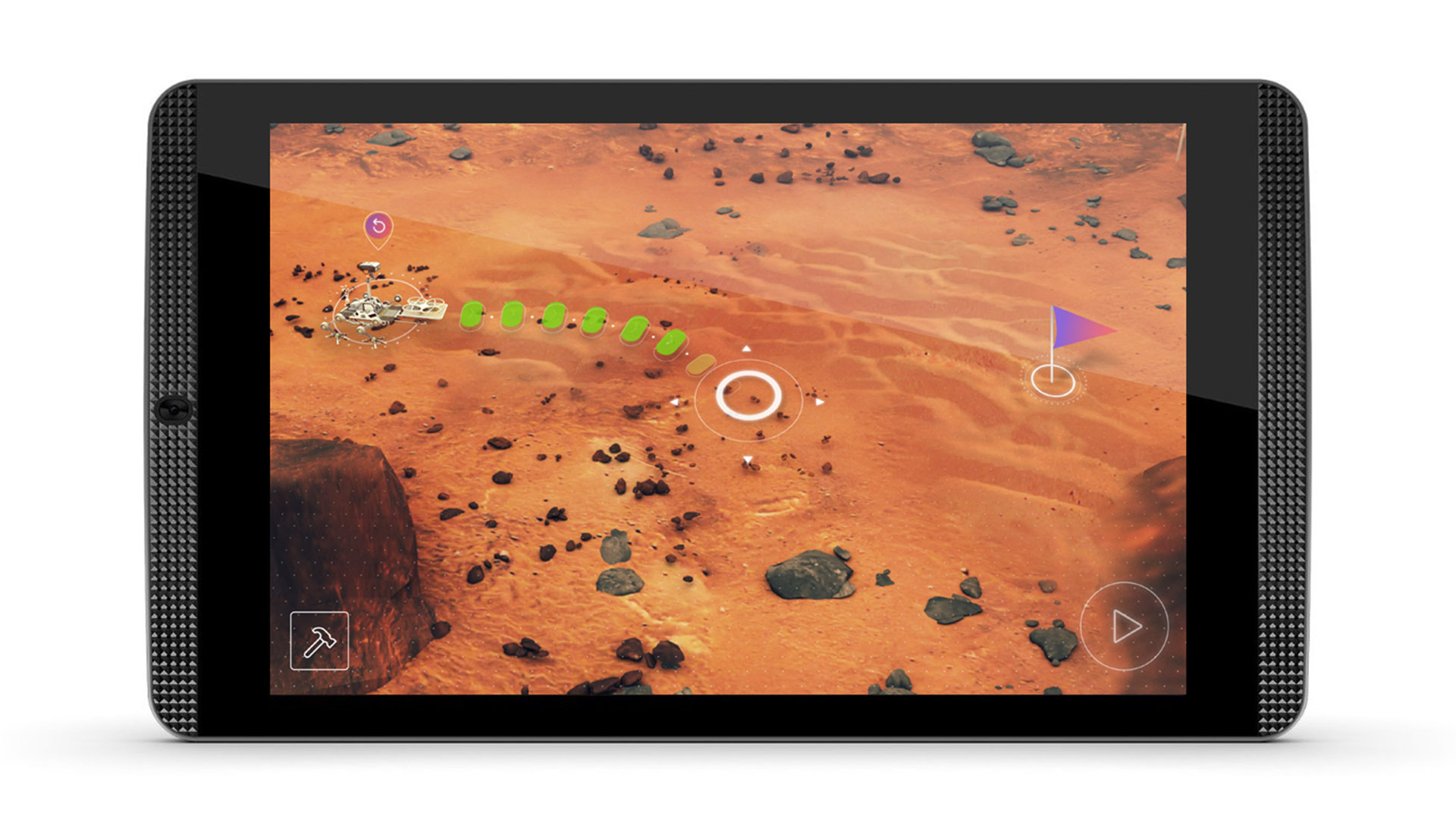 The problem
Kids love science. It's in their favorite movies, games, tv-shows and just about everywhere they look, but when it is in a classroom, kids instantly become allergic to the topic. It turns out that the problem isn't with the kids, but rather the way it's taught. After talking to


them we realized that the kid's are having a tough time contextualizing the information and putting in a way that is relevant to them. For this problem, we needed to find a way to speak to them in a language they enjoy.





Meet the kids where they are
Surprising to no-one is that kids love games. But how do you turn the scientific method into a game that kids actually enjoy? We listened to them and turned a tour bus into a



giant interactive classroom that takes them through time or around the galaxy. We learned a lot along the way including how to teach kids without them even knowing it.





.

Kids learn by experimentation
Our constraint was to teach the scientific method through space exploration on mars, something that blended current events with what they were learning in class. The act of trying something, learning from it, iterating




and eventually solving their problem is supremely important so we focused on that. To teach this to kids in a fun and interesting way we used rovers and the challenging Martian landscape as our educational vessel.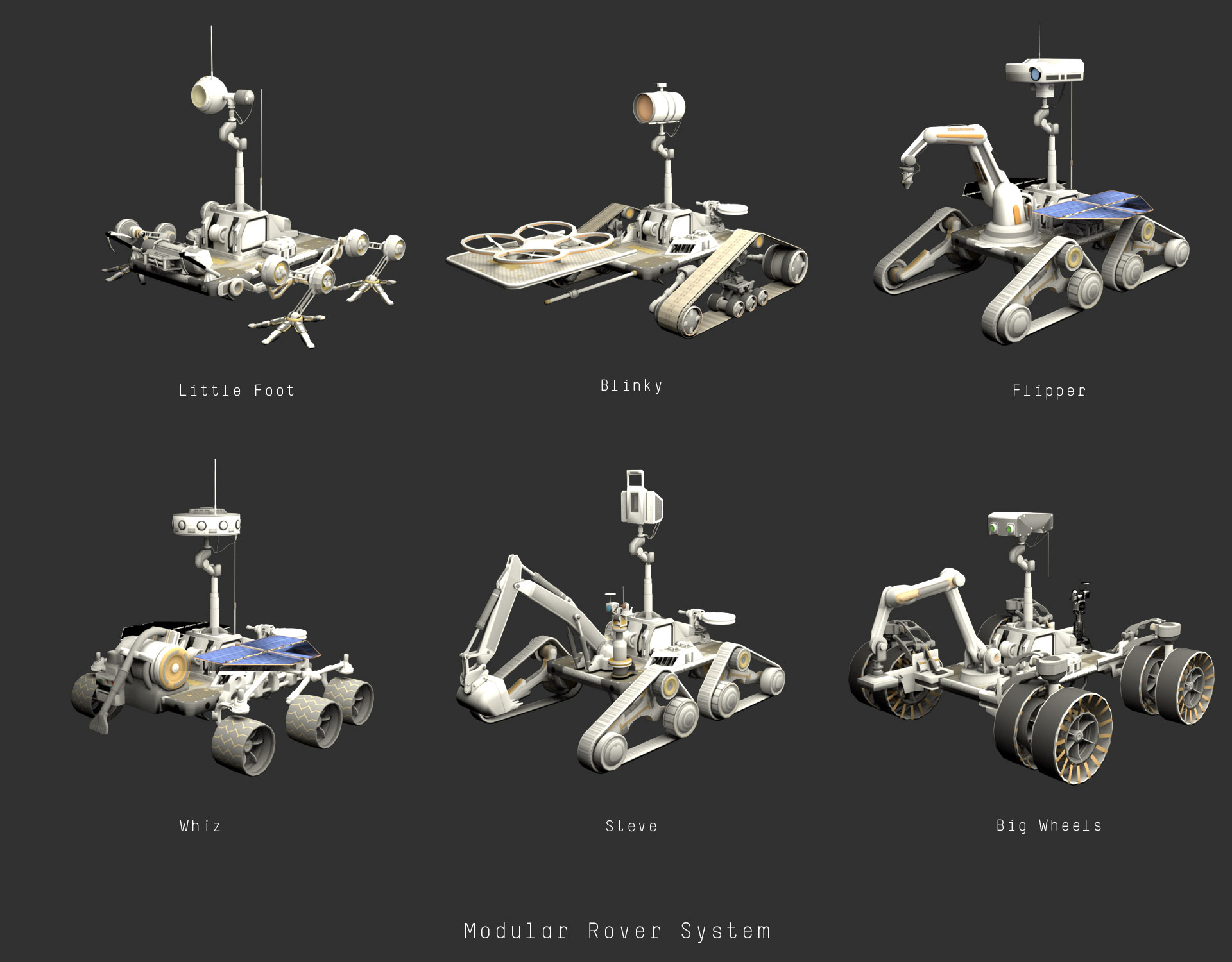 Solving real problems
We needed to give kids a tool that they could interact and experiment with so we designed Curiosity to be modular with swappable tools. This allowed the kids to complete a


wide range of different tasks and learn from the experiments. Some tools are good in certain scenarios and weaker in others, how he gets deployed is up to the scientists.




Channeling candy crush
For kids to make the most of the game, they need to fully grasp the concepts that are being taught to them. To do this we used a design language that was familiar to them


and echoed some of the popular games that they play. The artifacts that the kids responded the most to were clear, literal, bright and almost resembling food.




Building the right thing
The challenge with bringing a large group of kids into a new environment is that they won't pay attention to anyone, much less a teacher trying to tell them how to play a game. This made us throw away all the instructions and opted for an interface that


promotes exploration and is better suited for the way that kids naturally learn, through trial and error. The kids were more engaged and able to pick it up relatively quickly. It also forced them to collaborate and share their learnings amongst their classmates.




Embracing different learning styles
Most kids were careful with their rover but in this case, the student would sacrifice a turn to see the board's layout. We left this hack in because we wanted to promote innovative solutions. As the students progressed, they


would jump ahead to a more challenging puzzle, depending on how fast they completed the previous puzzle. This progress was collected to give teachers an idea where students strengths were.




Failing fast with comics and game covers
To test ideas and collect feedback from the kids quickly, I painted video game covers, comic strips and story books. Over the weeks of refinement we went from ratings of -10 out


of 10 to a solid 9. This combined with emoji stickers proved to be remarkably efficient for collecting feedback.






Making it feel real
The thing that almost all kids said is that they wanted it to feel real. With that in mind we designed the story to feel as real as possible. We worked with partners to execute the final


film. I pulled from my motion picture experience to hit our ambitious 15 week deadline, which also included a score from a 20 piece orchestra.





Ideo, West Coast Customs & Verizon prior to installation.